HALFEN fixing systems are a perfect alternative to drilling and welding.
HALFEN channels are a perfect solution to transfer loads in reinforced concrete, and a wide range of products can be used to create almost any construction connections.
The profiles are C-shaped, made of stainless or hot-dip galvanized steel and have at least two anchors situated at the back of the channel. The channels are provided with a full foam filling or a strip filler that protects the channel against the ingress of concrete. The channels are approved for fire-resistant structural elements and for use in seismic environments.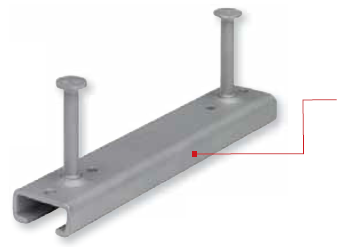 HALFEN HTA Channels
Cold-rolled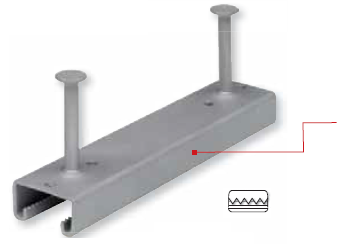 HALFEN HZA Channels
Cold-rolled, Serrated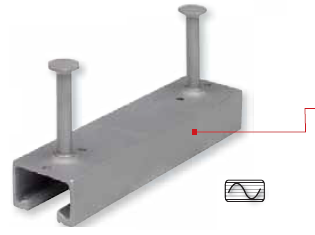 HALFEN HTA-CE Channels
Hot-rolled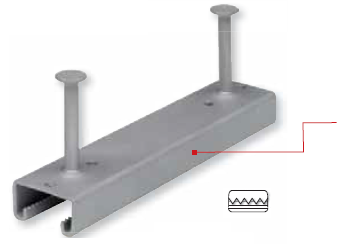 HALFEN HZA Dynagrip Channels
Hot-rolled, Serrated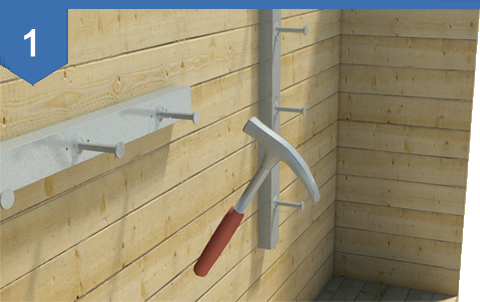 Fixing to the timber formwork is done with nails or staples. Fixing to the steel formwork is done with aluminium rivets or HALFEN bolts and nuts. The filler is removed with a suitable tool (for example, a carpenter's hammer).
The filler is removed with a suitable hand tool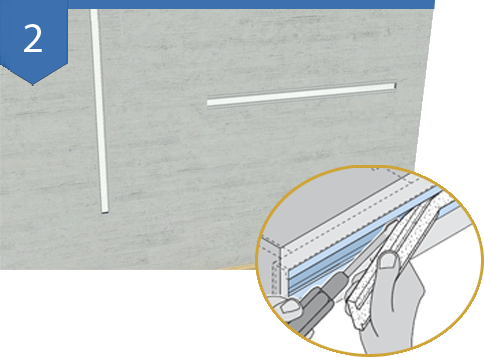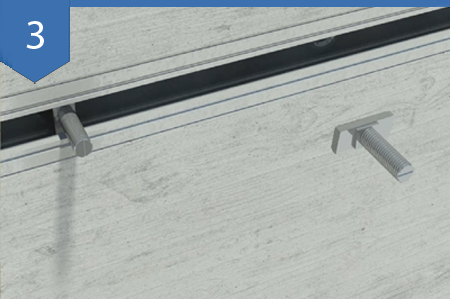 HALFEN bolts can be inserted anywhere in the channel slot. The filler is removed only in the areas which must be accessed for use..
HALFEN channels allow to make adjustments of the fixture, so no load-bearing reinforcement will be damaged. HALFEN bolts are locked in place by tightening the nut.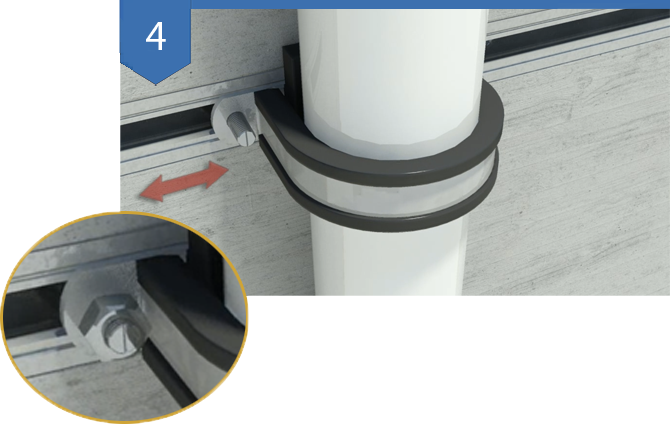 Fire-Resistance
HALFEN channels and bolts for reinforced slabs comply with the fire-resistance requirements for F90, and protect reinforced constructions against fire.
All loads acting on the HALFEN channel are transferred through anchors onto the concrete elements.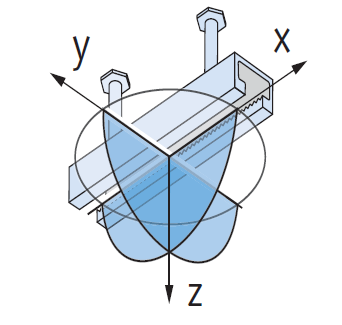 Concentrated load capacity for HALFEN channels:
Longitudinal loads: 0.4 tf – 3.8 tf
Transverse loads: 0.5 tf – 4.5 tf
HALFEN Bolts
HALFEN bolts allow a simple and safe installation. The shape of the bolt head provides a reliable connection in the profile of the channel.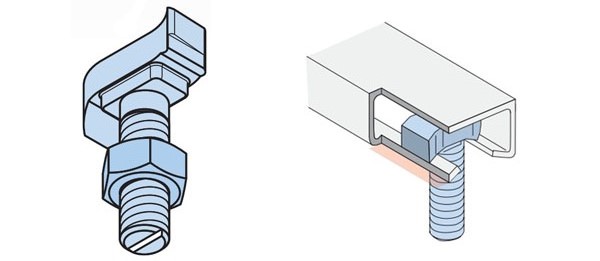 HALFEN HS Bolts for all HTA Profiles
S-shape patented head bolts
Two direction load capacity
HALFEN HSR Bolts with Nib
For hot-rolled profiles HTA
Load capacity in all directions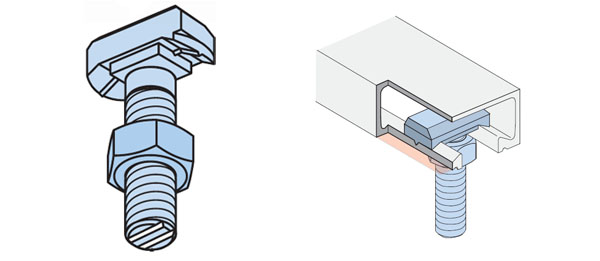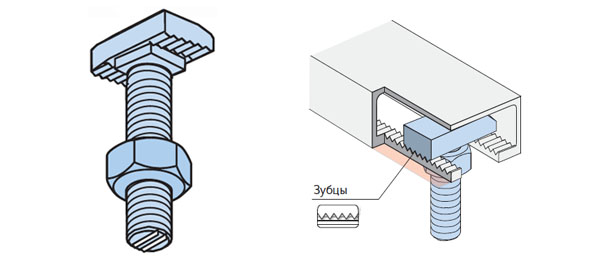 HALFEN HZS Serrated Bolts
The serration ensures a positive load transmission in all directions.
The danger of bolt slippage is minimized.